In 2019, Utah enacted HB57 or the "Electronic Information or Data Privacy Act." The bill, designed to protect private information stored with third parties, makes Utah the first state to create a law of this nature. The Utah State Board of Education's Data Privacy Agreement helps to enforce compliance with the broader law, and is the first statewide agreement with the mission to "improve student data privacy in K-12 education by building public trust through providing practical support, meaningful guidance, and investigations."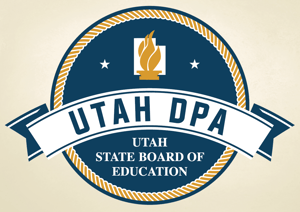 Cayen Systems, a TransACT brand, is one of the first out-of-school-time (OST) programmatic data management and reporting software providers to gain approval under the Utah Data Privacy Agreement, for their contract with the American Preparatory Academy. Cayen has put into place many safeguards to protect "Personal Identifiable Information" or PII, including encrypting data in transit and at-rest, firewalled databases, and strict user account creation and password guidelines. Our dedication to data security continues to grow as we do and now includes the distinction of being compliant with the Utah State Board of Education's Data Privacy Agreement.
Cayen will continue to lead with best practices regarding student data, and data security to the benefit of the students of Utah and for all our customers throughout the country. Additionally, our direct-link to 21APR streamlines the submission of statewide out-of-school-time programmatic data.
Cayen has more than 20 years of experience providing OST program management and reporting software to 21CCLC and parent-pay programs. Cayen currently serves nine state departments of education and 1000s of OST programs throughout the United States.
For more information about our direct-link to 21APR, check out this recorded webinar: 21APR Data Automation with AfterSchool21. To learn more about data security and what AfterSchool21 and AfterSchool201 provide to out-of-school-time programs across the country, contact a member of our team.
TransACT Communications LLC was founded in 1993 and now encompasses Cayen Systems, RightLabs, and rSmart. Together we serve approximately 8,500 K-12 school districts and 18 state departments of education and are a leader in K-12 parent engagement and communication compliance.